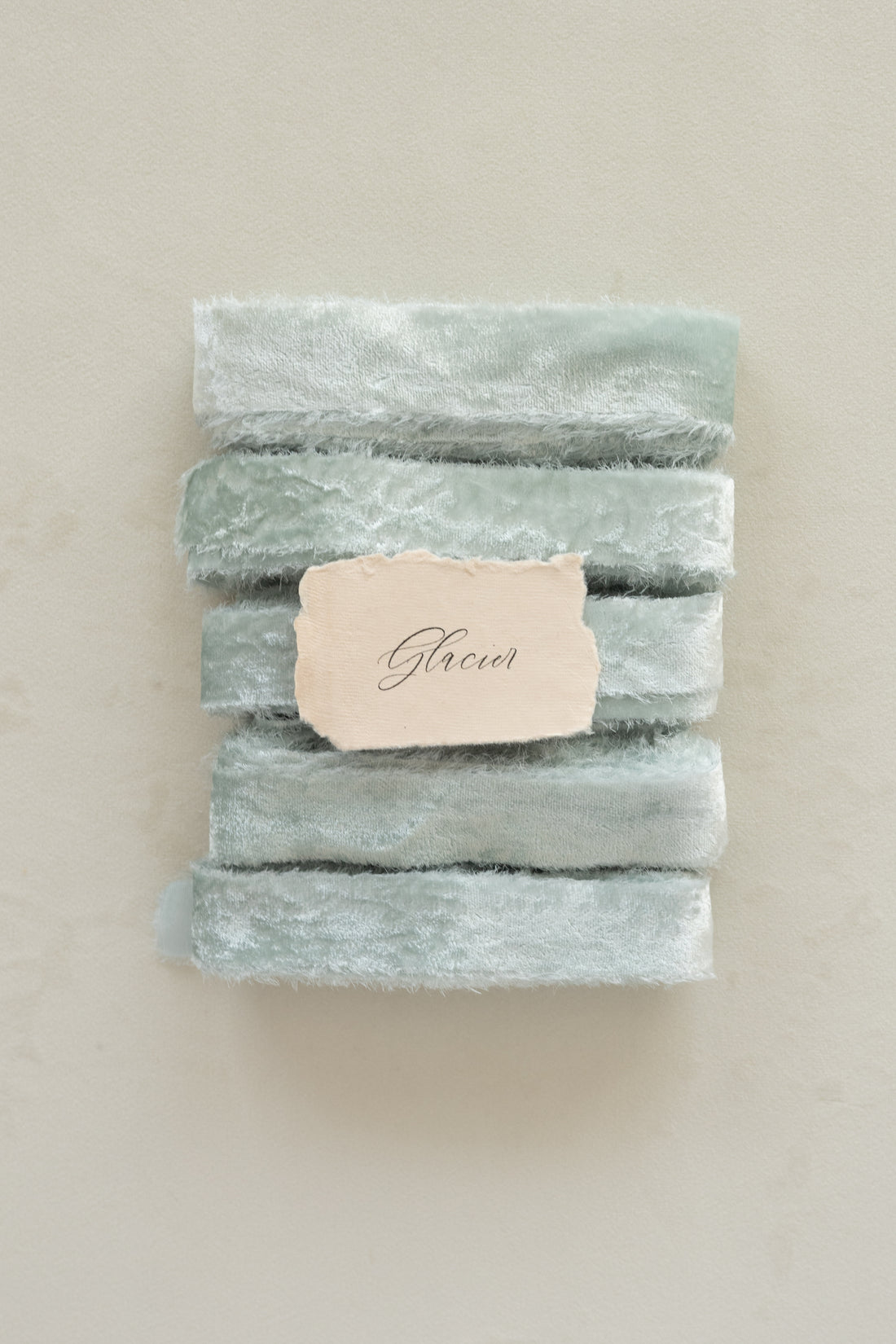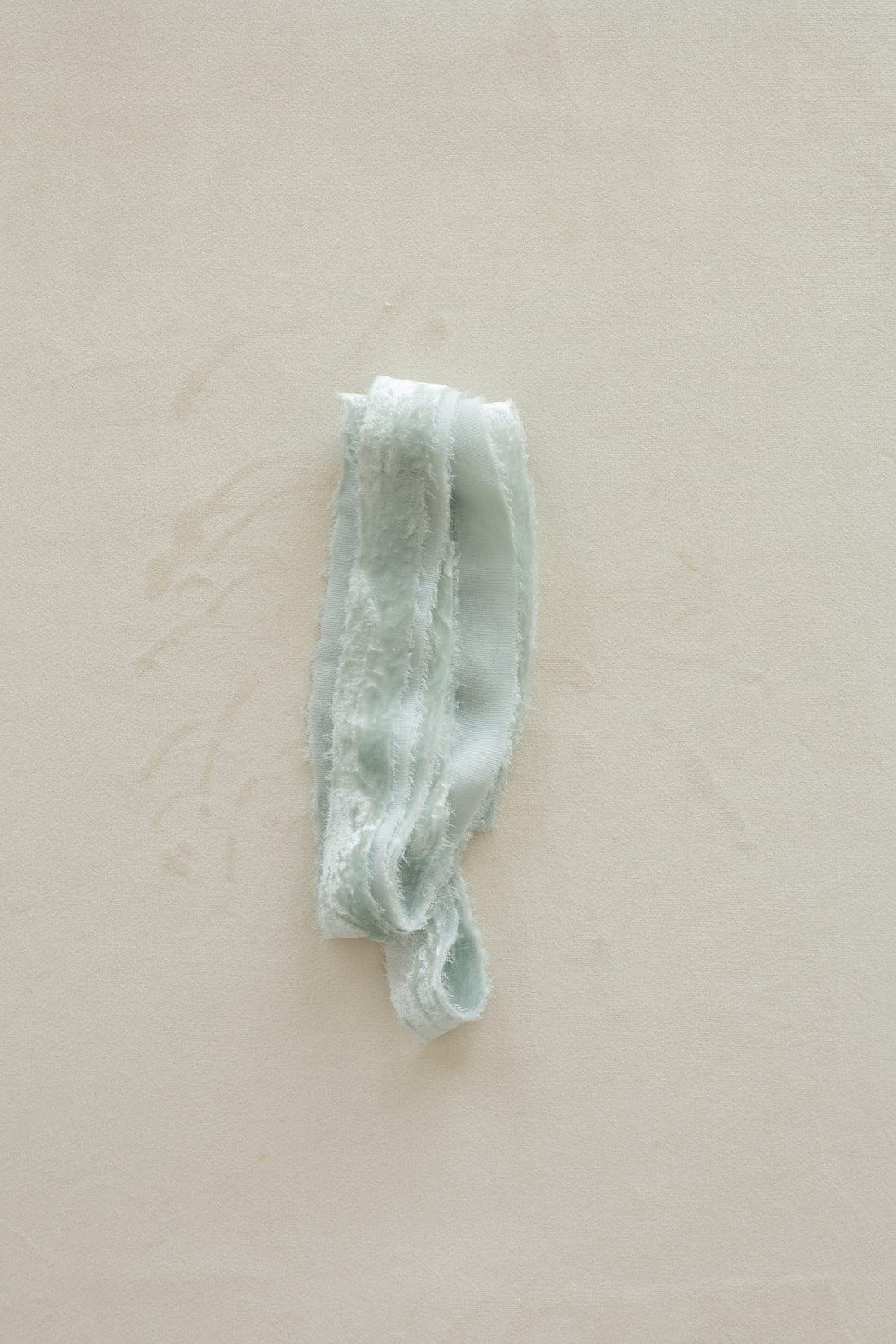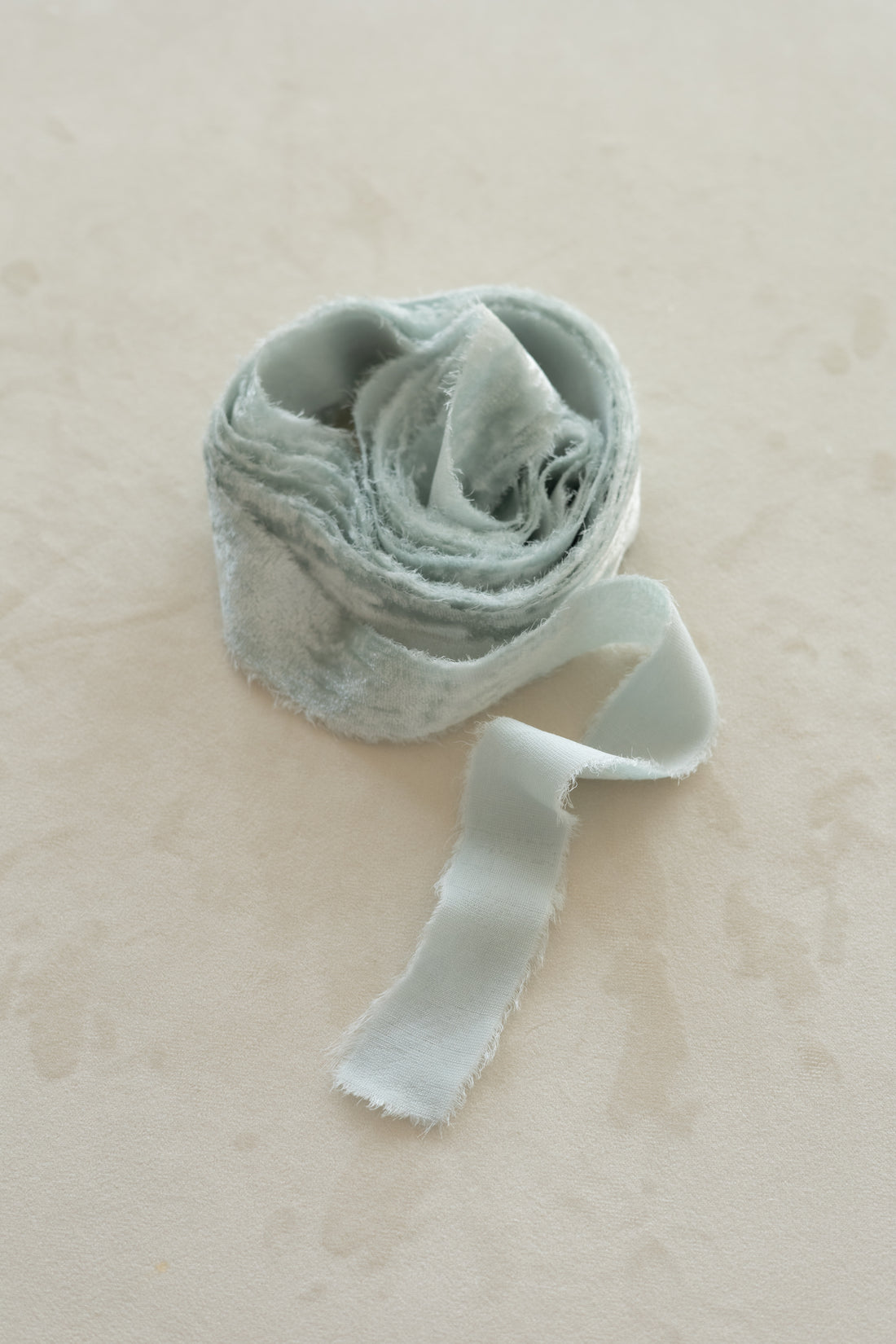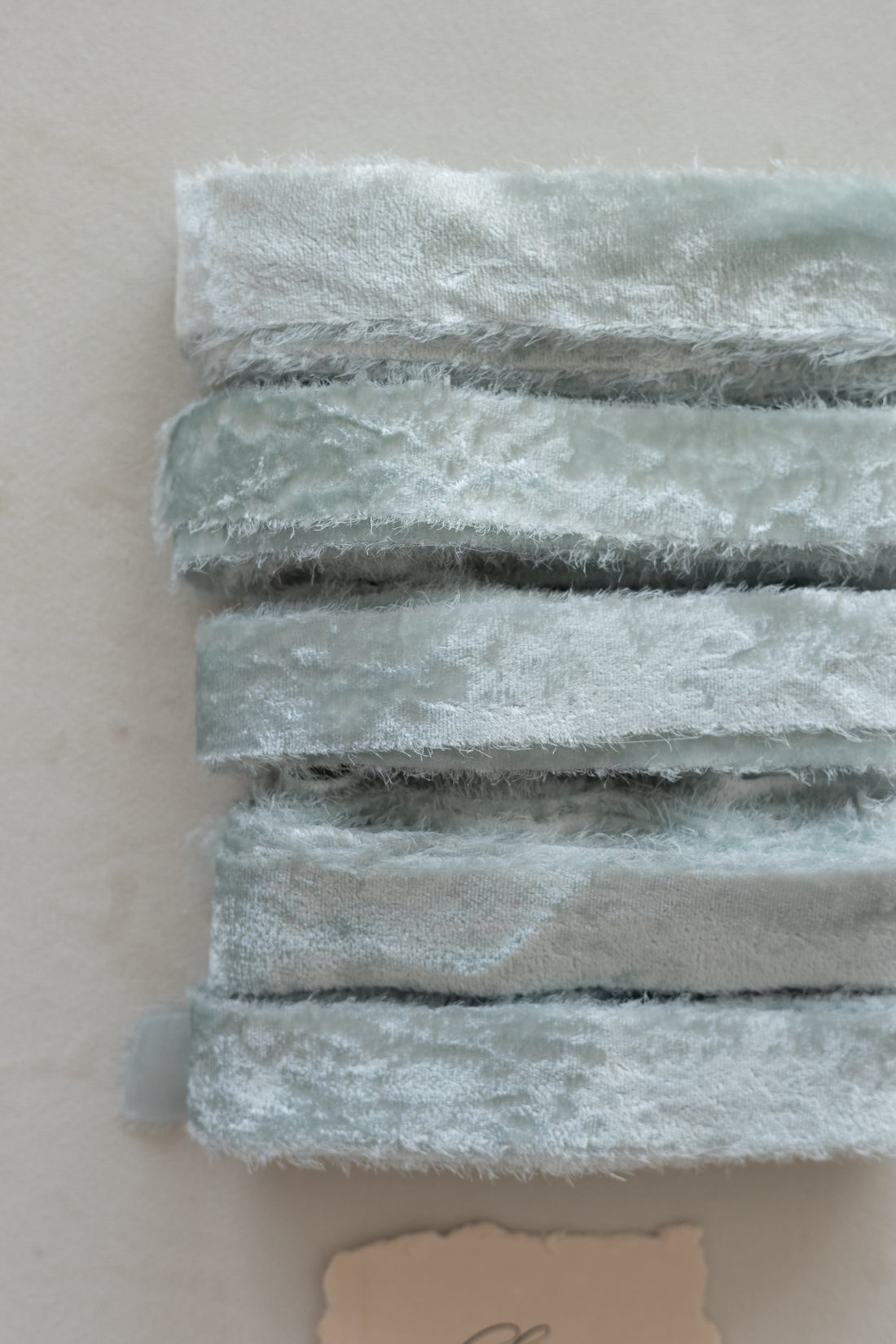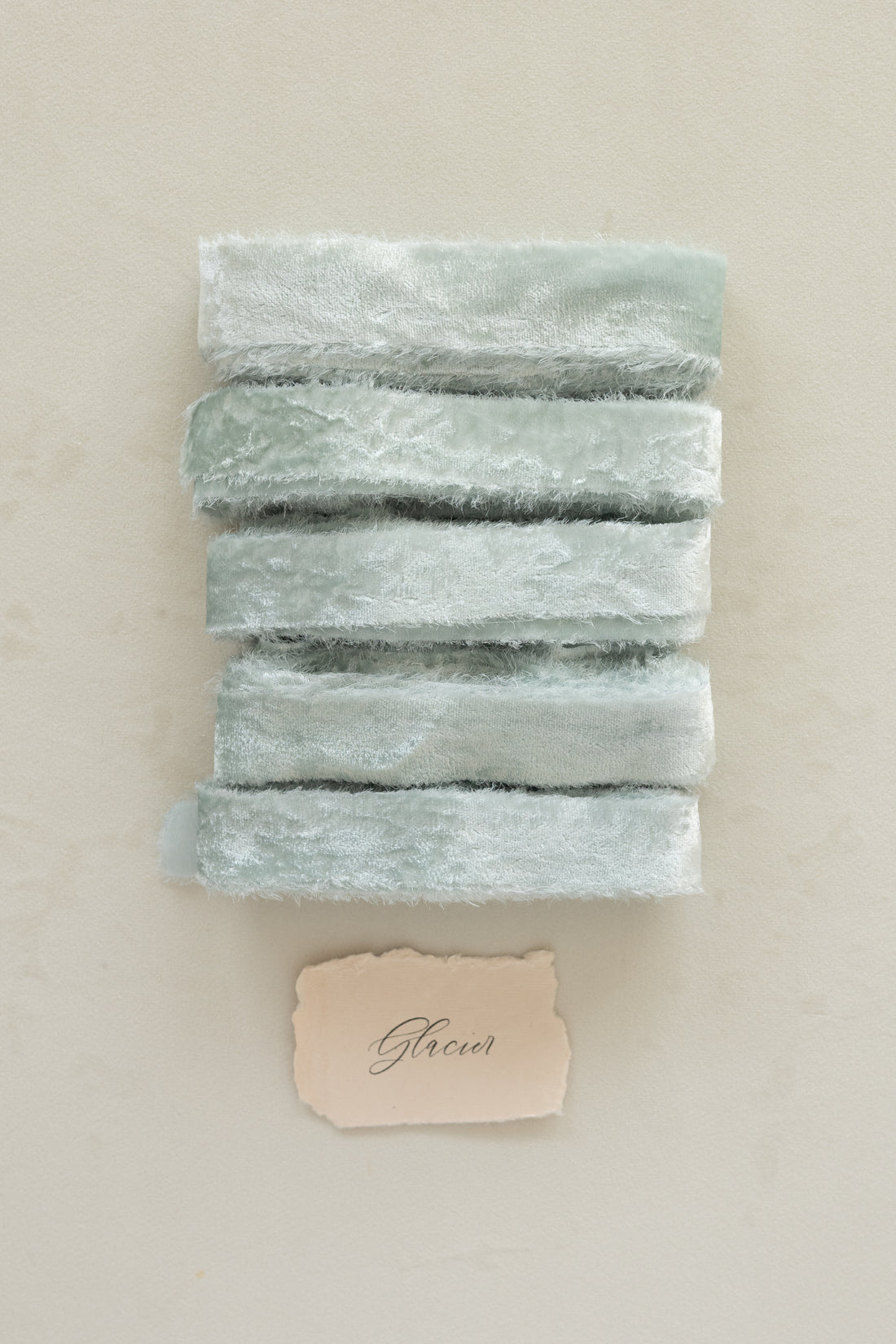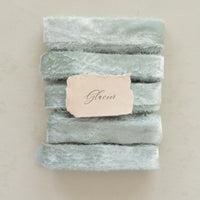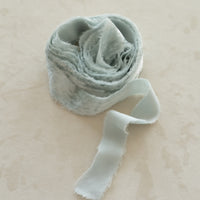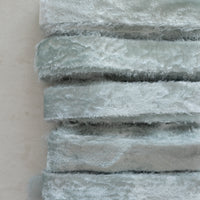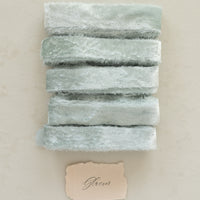 Velvet Silk Ribbon:Glacier
Crafted from exquisite, premium silk velvet, this ribbon boasts luxurious luster and thickness, making a statement even when used alone.
We create intricate and delicate nuanced colors by blending dyes through our unique methods. Every step, from dyeing to creating the ribbon's edges and pressing, is meticulously done by hand.
The velvet silk ribbon will be delivered delicately rolled.
The velvet silk ribbon has a front and back side.
Due to its velvety texture, the color may appear different based on the direction of the fibers and the way light hits it. We have captured photos from various angles for your reference.
Occasionally, there might be loose threads visible.
Velvet silk ribbons often have fabric remnants embedded along the edges, which might come off. Please exercise caution, especially if used for food decoration.
Because of the 'hand made' dyeing process each silk ribbon color may vary slightly and have subtle differences in tone.

And please note colors vary from monitor to monitor, so the hand dyed silk ribbon may vary slightly from what you see on your screen.

If you are not sure about a color and would like to see it before ordering.
A color sample is an ideal way to determine if the color is correct for you.
Due to the handmade nature of our products please allow for up to 3 business days for production.
For rush orders please email lademya@decorate.jp

[Processing Time]
Orders are sent by Japan Post (Express Mail Service).
The time required for delivery of orders varies. For details, see individual items.
Estimated shipping times
Canada: 10-14 days
Europe: 7-14 days
Germany: 10-14 days
Hong Kong: 3-10 days
United States: 5-10 days
Australia, New Zealand and Oceania: 10-14 days

We'll do our best to meet these shipping estimates, but cannot guarantee them.