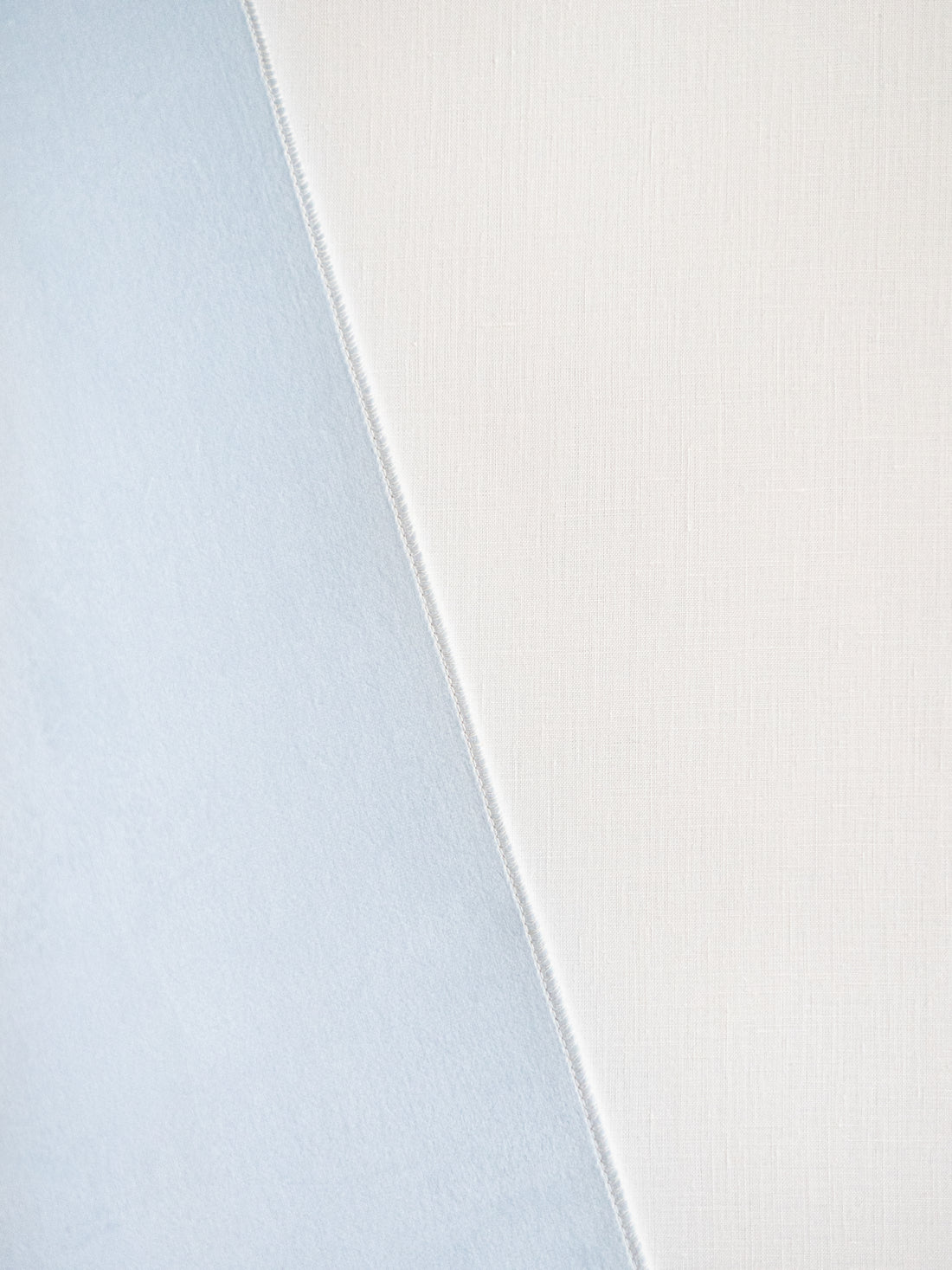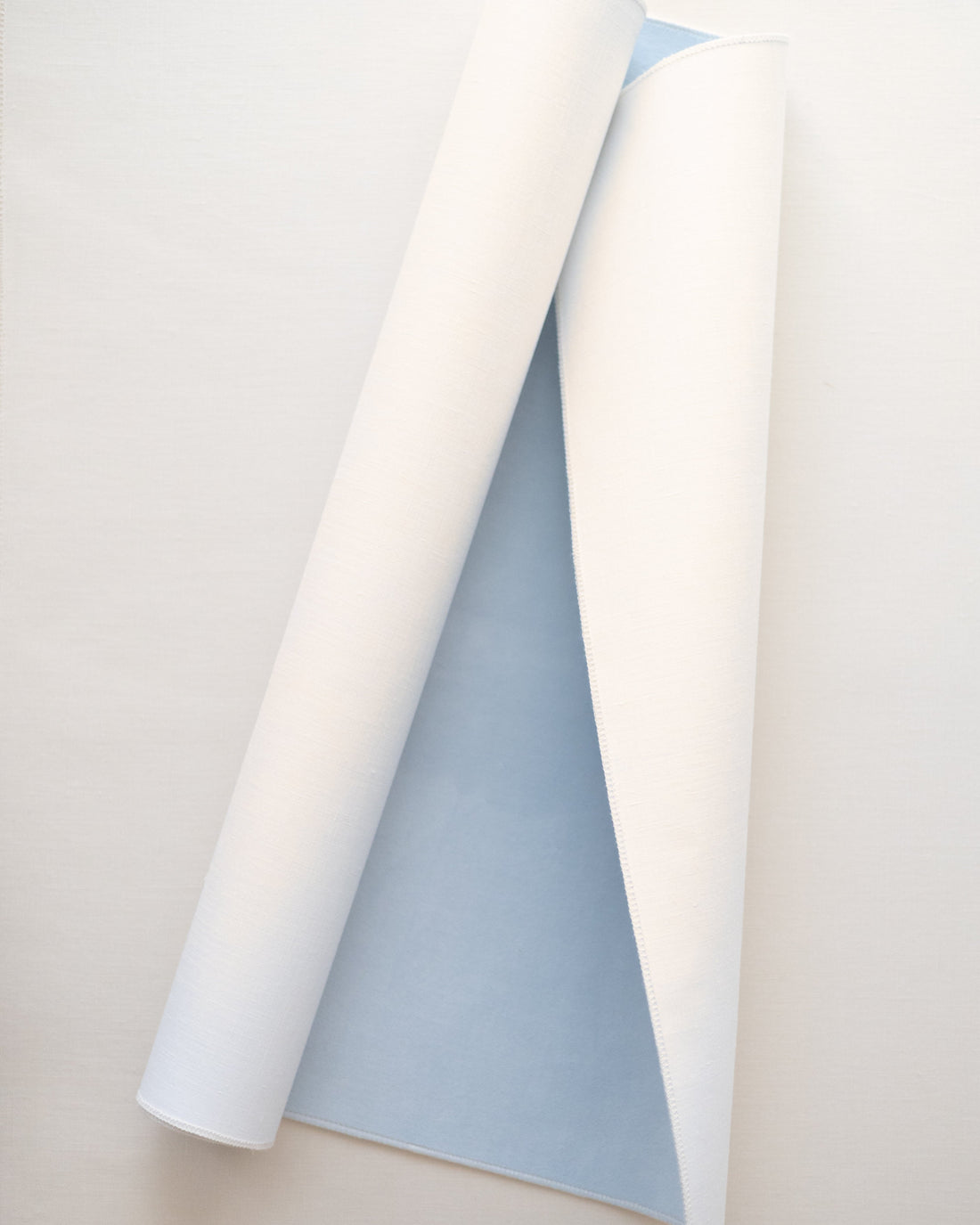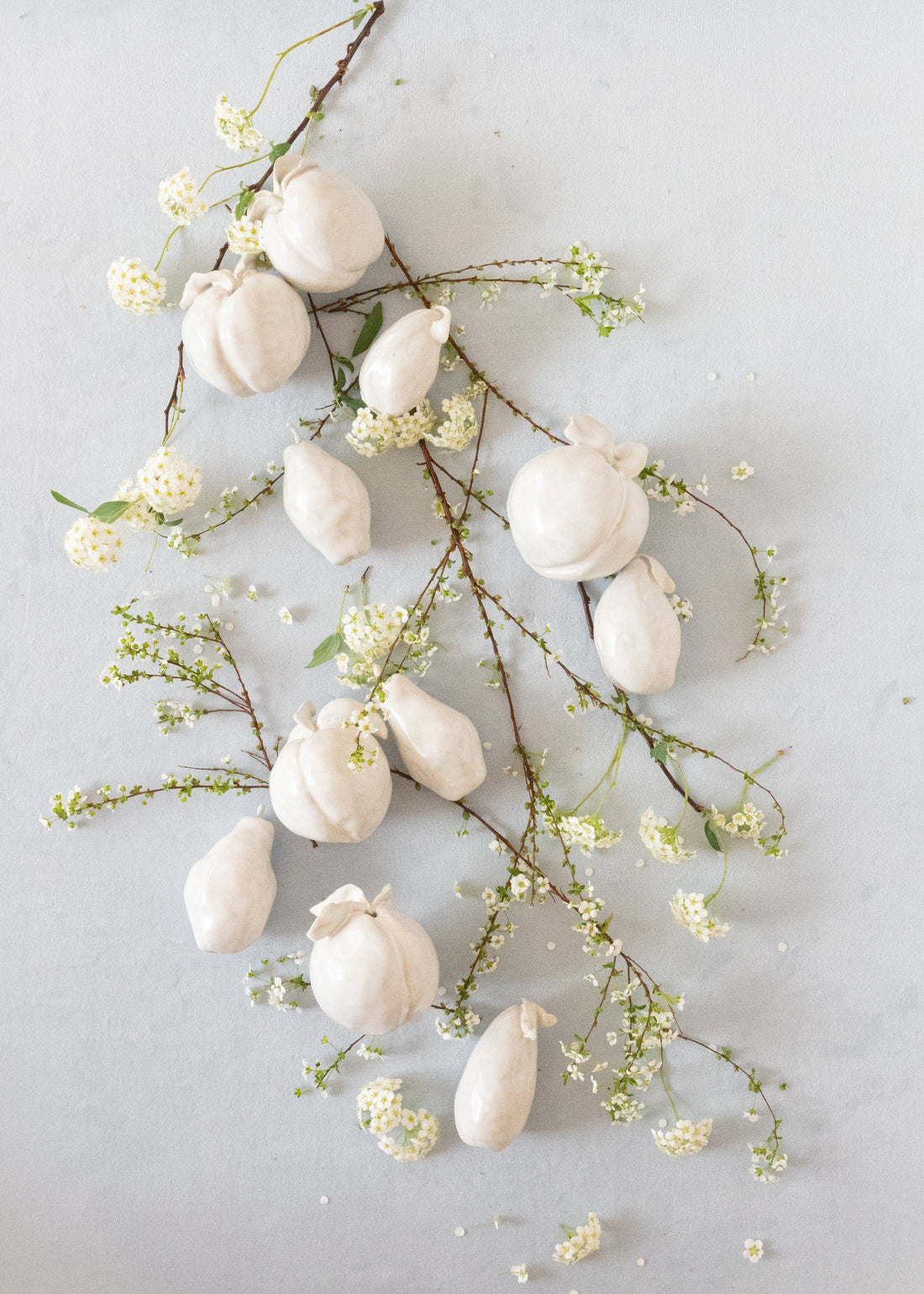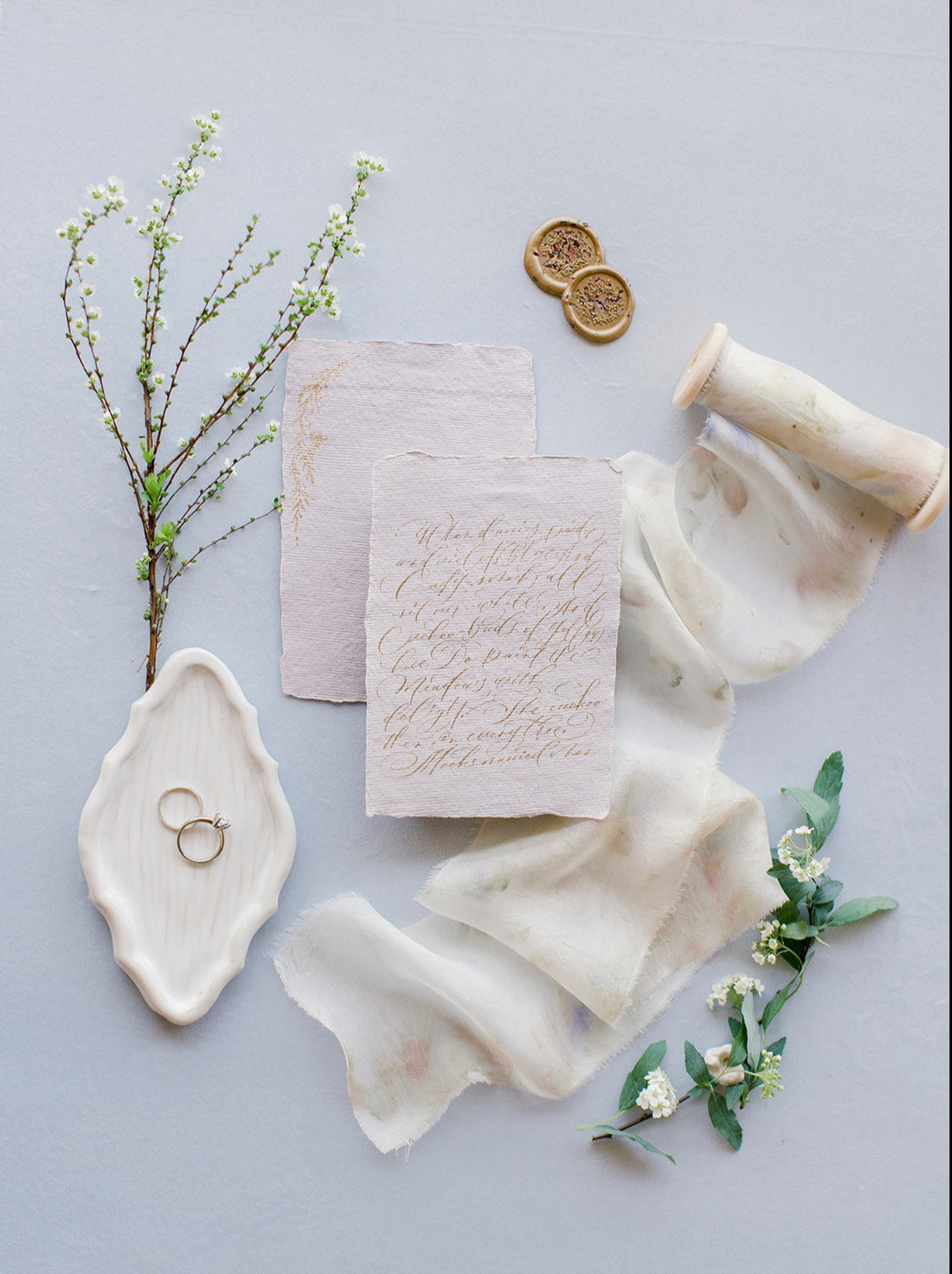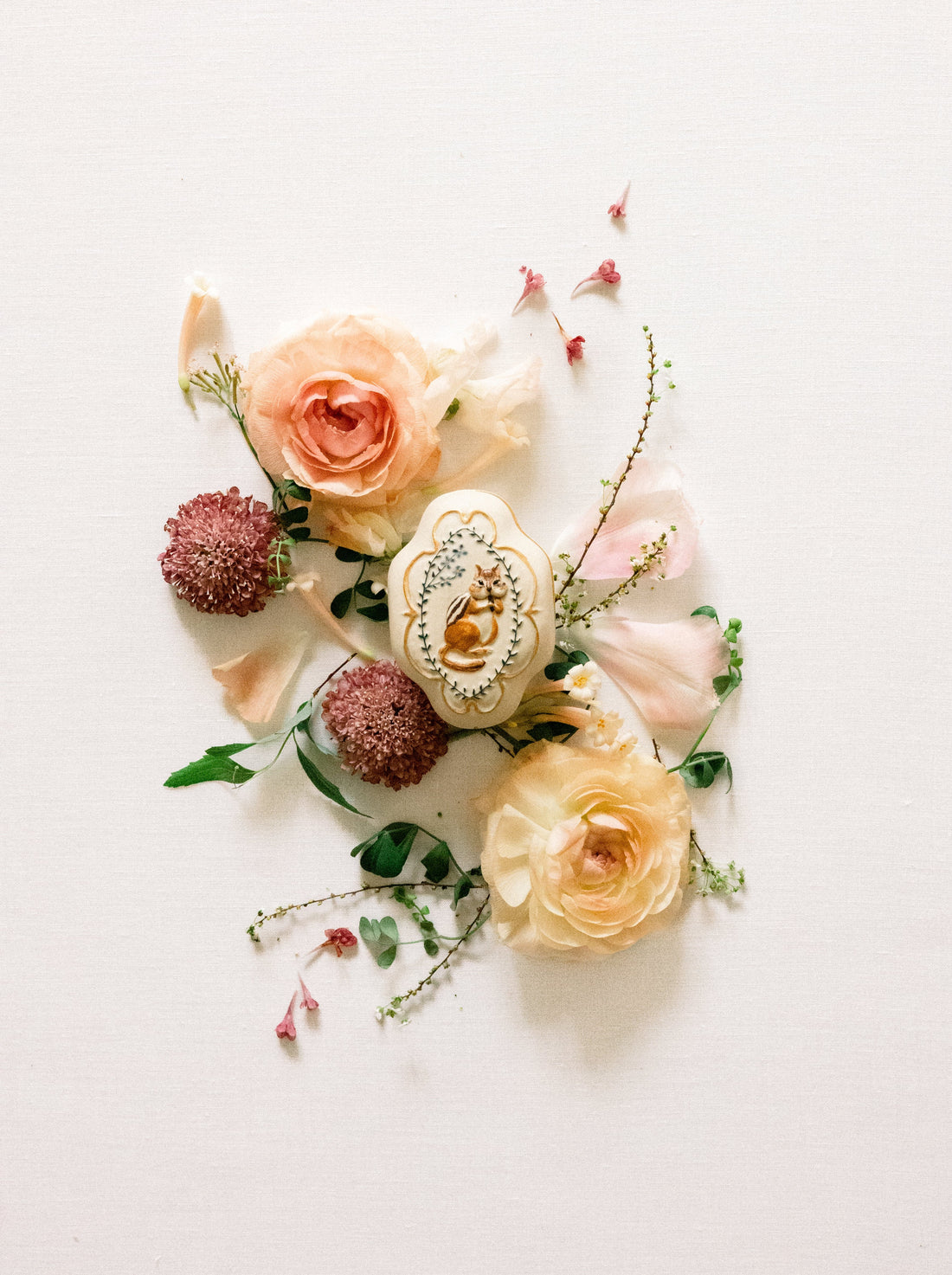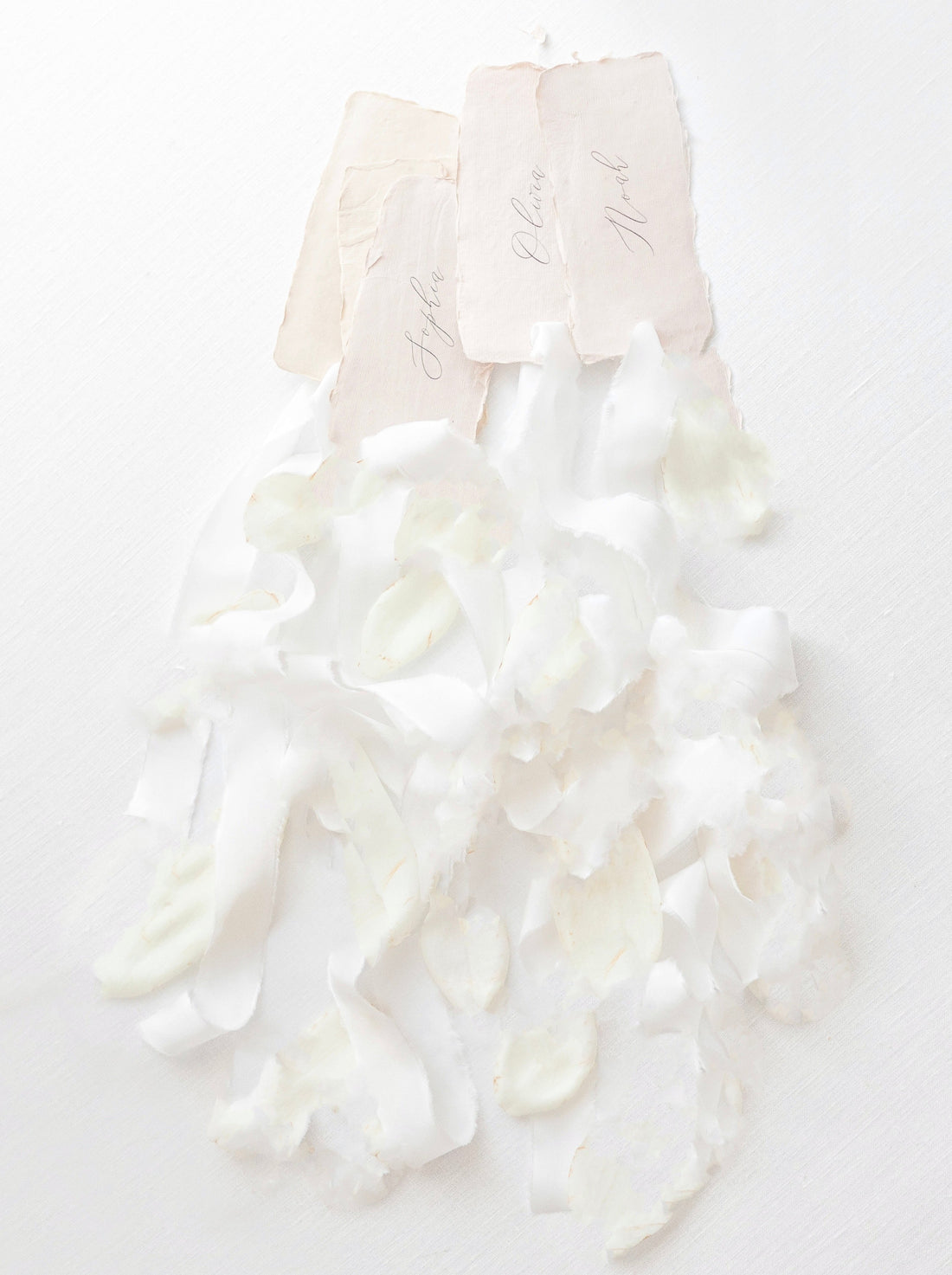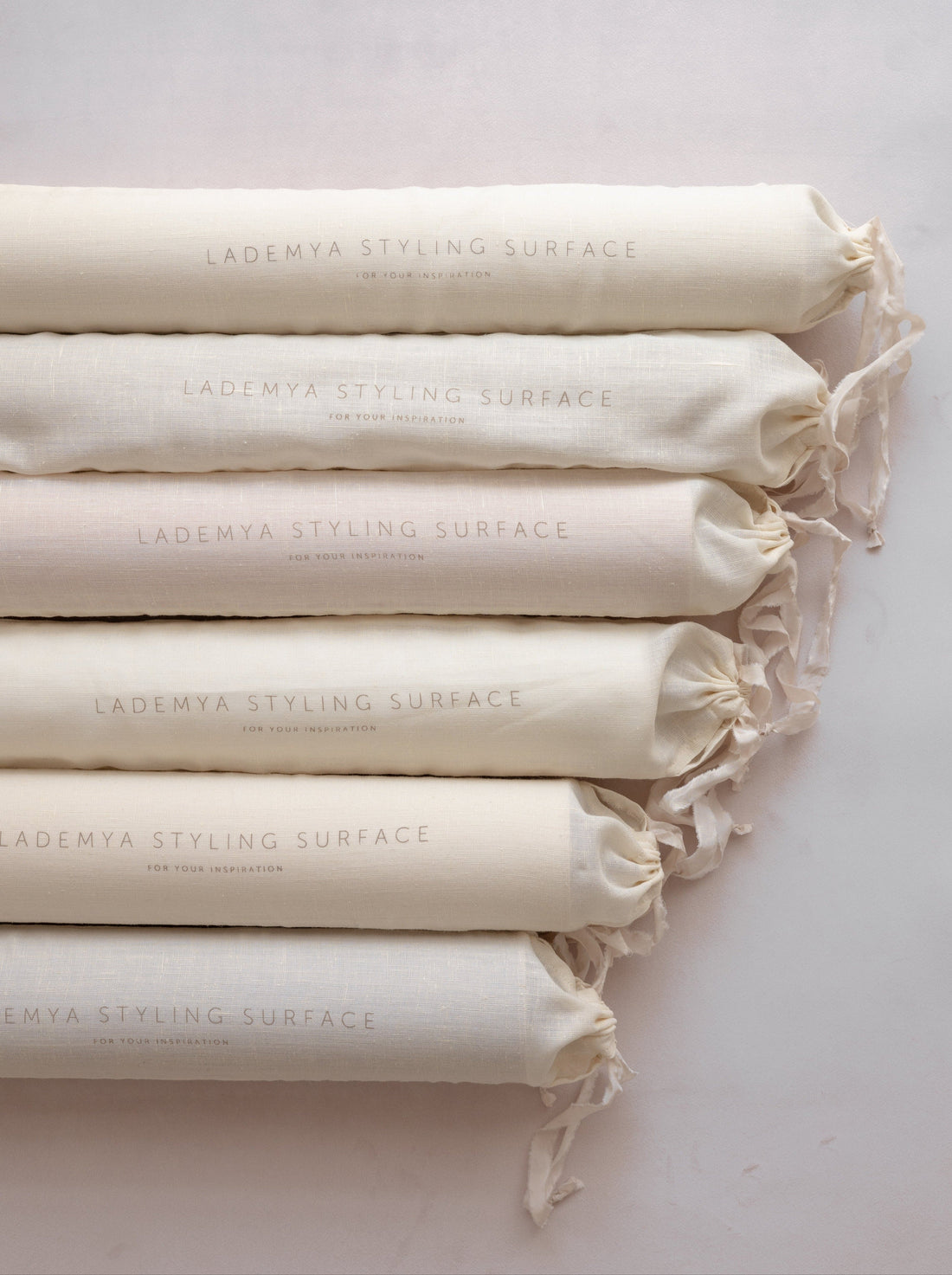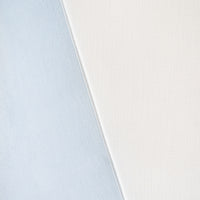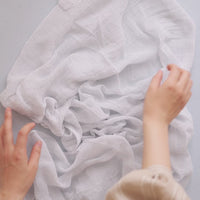 Double Sided Rollable Styling Surface / Linen (White) x Velvet (Light Blue)
[Size]58 x 89cm(23 x 35inch)
[Textile ]Linen : 100% linen / Velvet : 100% polyester
[Color]Linen : White x Velvet : Light Blue

This is a dual-sided styling mat.
By using the finest materials, this mat enhances the details of any styling work placed on it, making them even more beautiful.
In addition, each mat is carefully handmade by skilled artisans at a renowned sewing factory in Fukuoka, Japan.
This mat has a moderate thickness, allowing it to lie flat and not be affected by uneven flooring, making it easy to start a flat lay at any time. It is also lightweight and compact, making it easy to carry to any shooting location.

We will deliver it to you in a Lademya original fabric gift bag.


*Please note that linen fabric may occasionally have fiber lint or brown spots, which are called "neps" (refer to the 8th image). This is a characteristic of natural fibers, so please enjoy it as a part of the texture. Also, please be aware that linen fabric may have some areas that appear to be whitish and unevenly dyed, which is a characteristic of linen.
*If you are concerned about the texture or color, we recommend that you check with our sample card in advance. Especially for velvet, the appearance of the color may vary depending on the direction of the pile. Please purchase our sample card.
*The images of the flat-lay used in our product listing are just examples of our photography. For the color of the product, please refer to the 1st and 2nd images. We recommend checking the exact color with our sample card.
We make every effort to display images that represent colors as faithfully as possible, but the color of the product may appear different on the screen and in reality due to differences in settings and devices.

We recommend that you check the color and texture in advance using a sample card.


As all products are handmade, there may be slight variations in measurements in millimeters.



Please note that even for the same product, colors may vary slightly depending on the lot.
Due to the handmade nature of our products please allow for up to 3 business days for production.
For rush orders please email lademya@decorate.jp
[Processing Time]
Orders are sent by Japan Post (Express Mail Service).
The time required for delivery of orders varies. For details, see individual items.
Estimated shipping times
Canada: 10-14 days
Europe: 7-14 days
Germany: 10-14 days
Hong Kong: 3-10 days
United States: 5-10 days
Australia, New Zealand and Oceania: 10-14 days
We'll do our best to meet these shipping estimates, but cannot guarantee them.
Please store the mat by rolling it up tightly or keeping it flat, and do not fold it.


Depending on the storage conditions and environment, the fabric may occasionally come loose or become slack. In that case, we recommend ironing it. Always place a pressing cloth over the linen side and iron it at low to medium temperature. If you iron the velvet side, the pile may flatten or the color may change due to heat.


If the mat gets wet or dirty, please wipe it gently with a soft cloth by tapping it lightly from above. Some people apply a waterproof spray before using it, but please note that there is a risk of uneven staining. Use it at your own responsibility.